Outdoor Adventure programme
Build Resilience, confidence and skills ONE ADVENTURE AT A TIME!
Are you aged 14 to 20 and want to get into the outdoors, meet new people, challenge yourself and learn bush adventure skills then EXHALE is for YOU!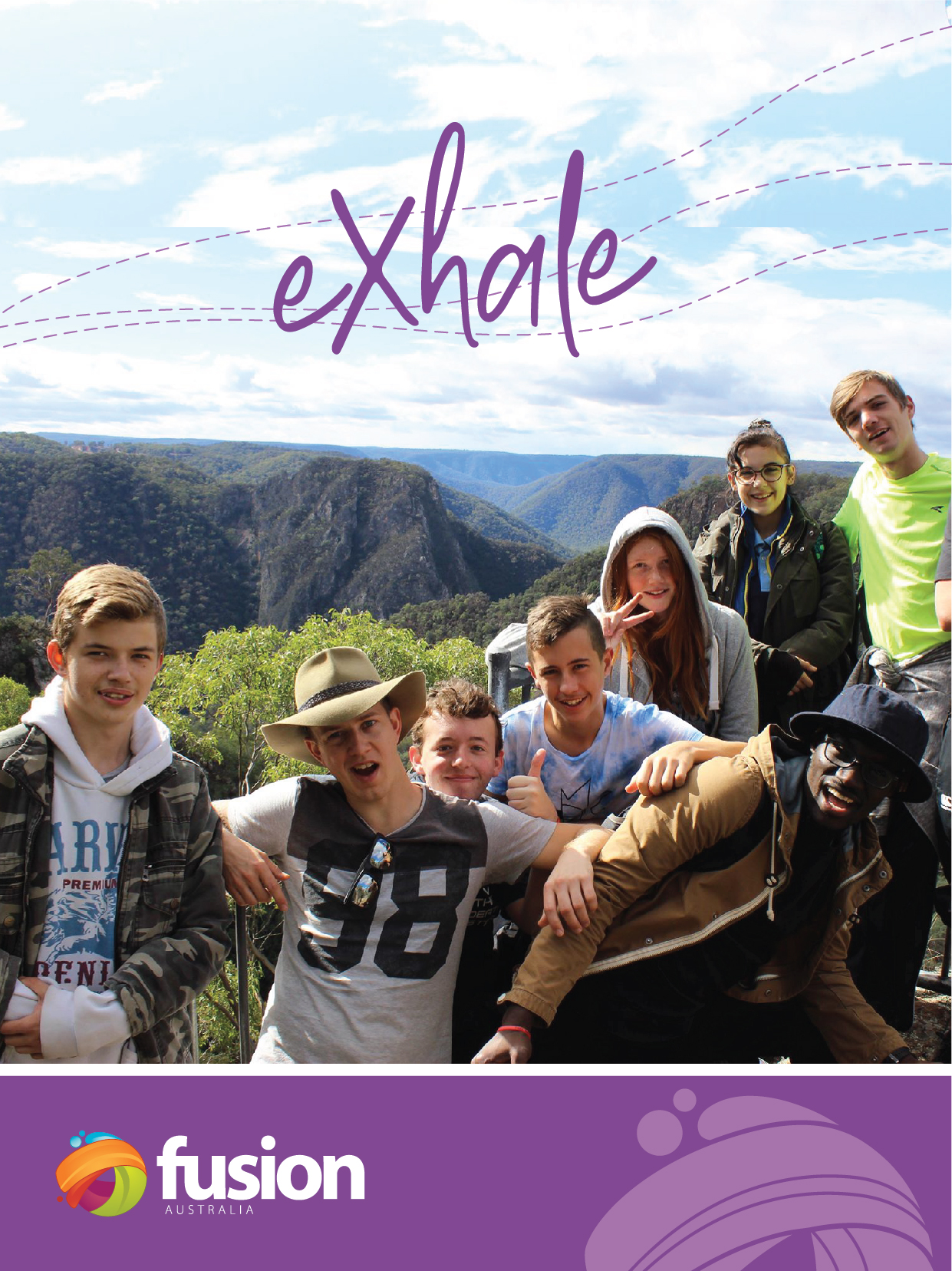 **REgistrations Now Open**
Held on the first Saturday of every month, EXHALE will get you out into the beautiful Blue Mountains and top spots in Sydney to go bushwalking, rock climbing, abseiling, caving, kayaking and camping. 
We'll also spend time exploring the Christian faith and thinking over some of life's big questions. 
Led by Fusion youth workers and mentors with speciality training in a wide range of outdoor activities as well as Wilderness First Aid and Bronze Medallion.
Cost:  Free, just BYO lunch for the day.
Each month's activity will be graded in degree of difficulty. 
Register your interest and one of the leaders will contact you to check you've chosen the activity that's the right degree of challenge for you.
Spaces are limited so get in fast!
When
First Saturday of every month.
Where
We will be meeting each time at St Marys Station, NSW.
Tell me more about EXHALE 22
Before commencing any Fusion program, young people and their families must complete the information record. This is a one-off form that gives us a bit of information about the young person joining our program. If you have further questions please include a comment in the applicable field above.
*Please note that all personal information will only be used for the primary purpose for which it is collected or in the limited circumstances set out in the Privacy Act. Information will be stored securely and will not be disclosed to others outside Fusion unless legally required to do so.