Fusion Western Sydney is funded to run a variety of developmental and skill-based programs in schools around the Blacktown and Penrith LGA's. Fusion works closely with key school staff such as Welfare Advisors to identify young people who could benefit from support to achieve their educational and developmental goals.
We deliver programs within local schools, during the school term, working intentionally with smaller groups of students. We also deliver one-off hour-long seminars targeted at whole year groups.
Please register your interest using the contact form below or contact the youth team for more information on (02) 8805 5900.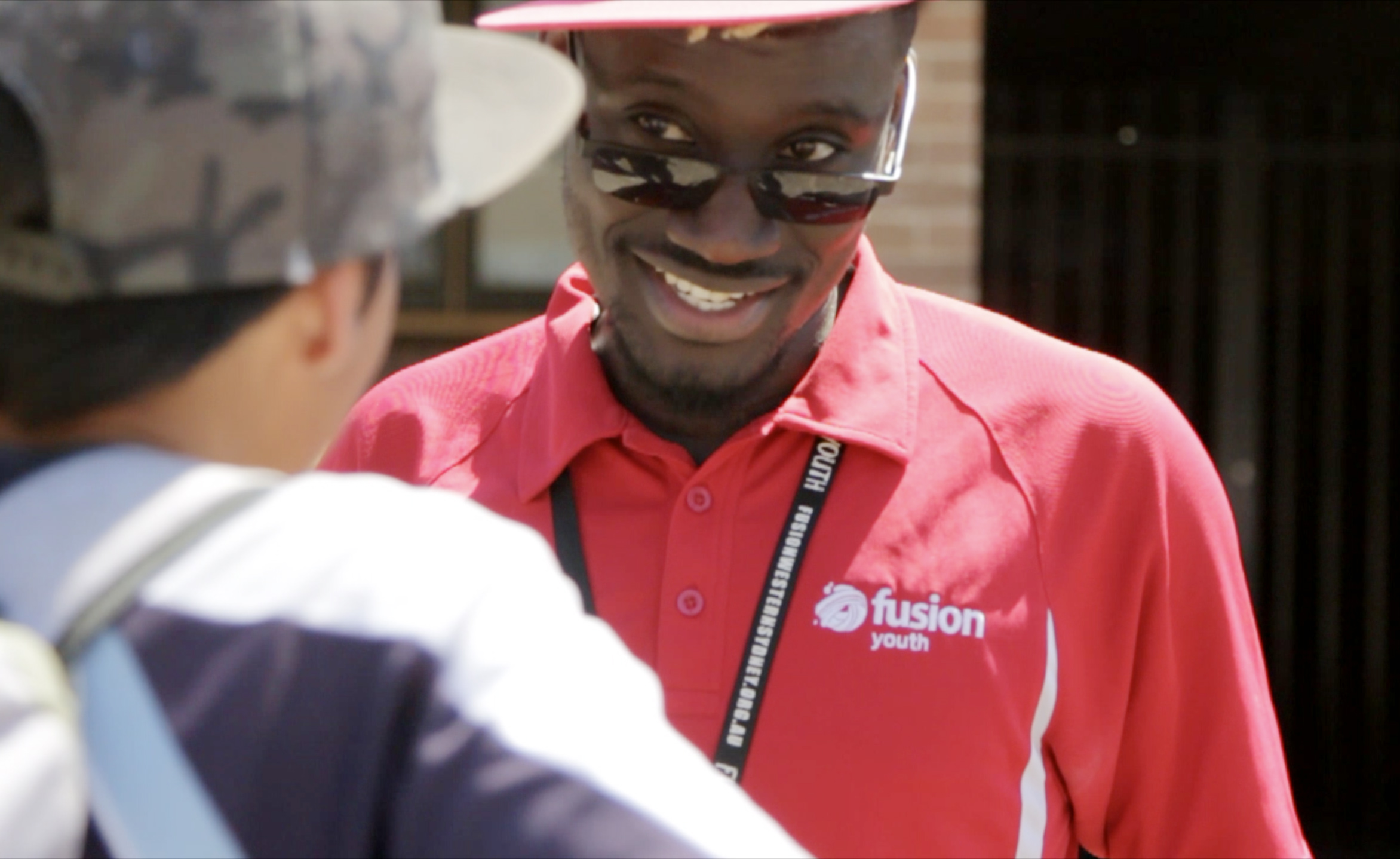 School-based Youth Workers
Fusion facilitates school-based appointments of a dedicated on-site youth worker within local schools. Fusion manage the HR, Payroll, Training and Professional supervision.
Fusion Australia is also a registered national provider of Chaplaincy and Student Wellbeing Officers.
My School Matters
MSM is an 8-week program designed by Fusion for year 9-10 high school students to provide leadership skills that equip, inspire and empower young people to make a positive difference in their school and community.
It uses interactive and team building activities and leadership and social interaction skills training. The young people participate in running an outreach or community building event at their school.
LOVE BITES
Love Bites created by Napcan addresses the topic of safe and respectful relationships, a growing issue for young people. 
The program has flexible delivery options with topics designed for a range of ages including power in relationships, responsible use of social media, gender and bullying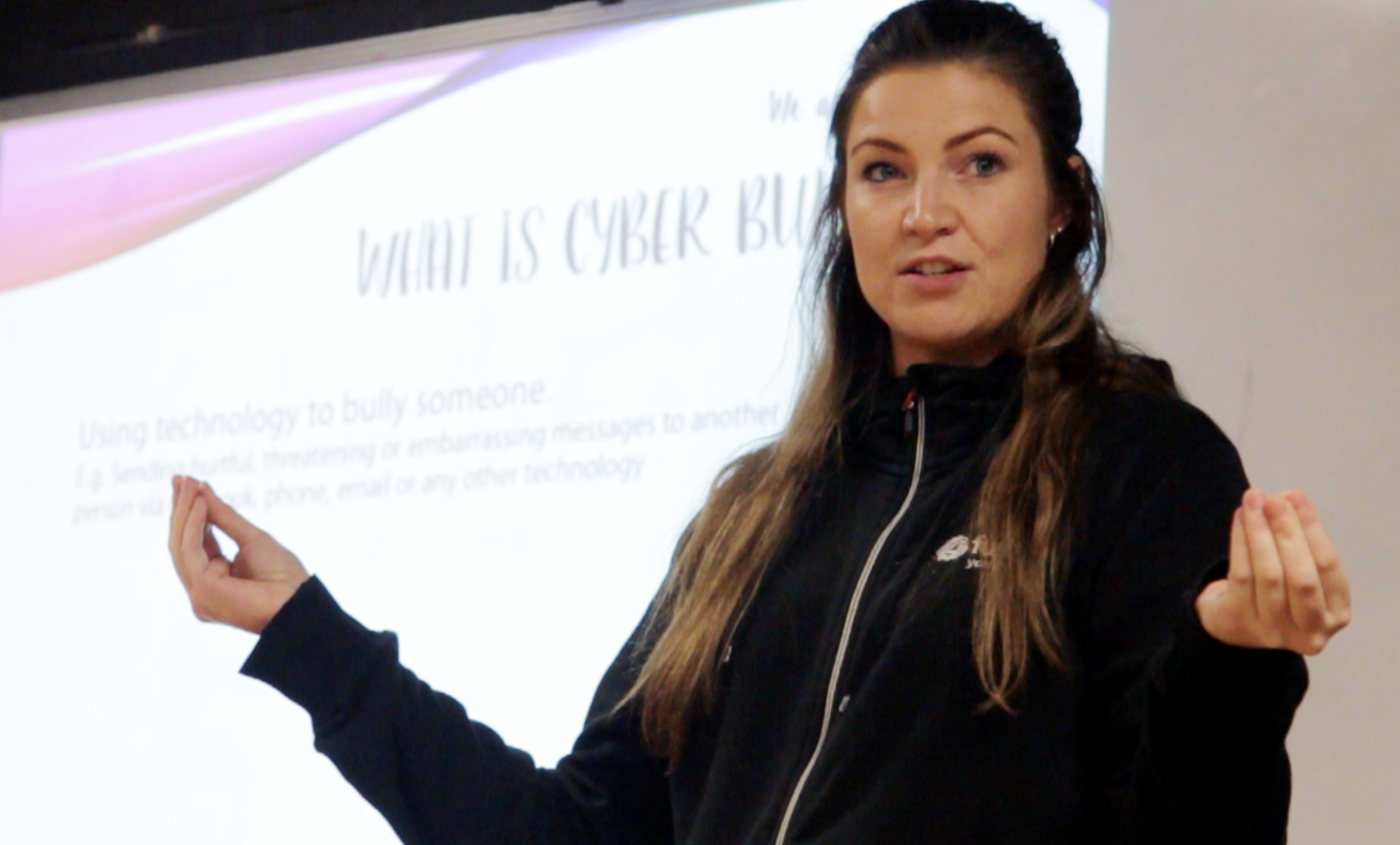 Real Girls
Real Girls is an 8-week group-work program addressing identity, self-esteem, diversity, conflict, resilience, bullying and personal futures. It was developed by Fusion in conjunction with Bidwill High School but has been delivered in many schools since then.
Fusion staff say the program offers the opportunity to help students develop skills and awareness regarding healthy life choices and to support vulnerable individuals. 
SEMINARS
Fusion Western Sydney delivers a number of one-hour seminars addressing specific issues of concern to high school students of various ages. These are being constantly tweaked and adjusted to address emerging presenting issues among young people. 
Seminars are delivered with a range of elements to address learning styles, and can cater to different contexts such as Student Leadership up to whole School/Year Levels. Presentations utilise a mix of large-group games, Drama/Video, Information, Testimony, Interaction, Reflection and opportunities for Action.  We currently offer: Bully Buster, Mental Health, and Resilience.
Bully Buster (developed for Year 7's) addresses the power of onlookers in Bullying situations. Students are invited to commit to executing bully-disrupting behaviours.  
Mental Health (designed for Year 9's and 10's) introduces some basic brain function and equips students with tools to proactively and reactively support and foster positive mental health for themselves and their peers.
Resilience (Year 9's and 10's, follows Mental Health) identifies persistent poor mental health symptoms linked to anxiety and depression. It provides a range of immediate intervention and resilience building tools and introduces professional services available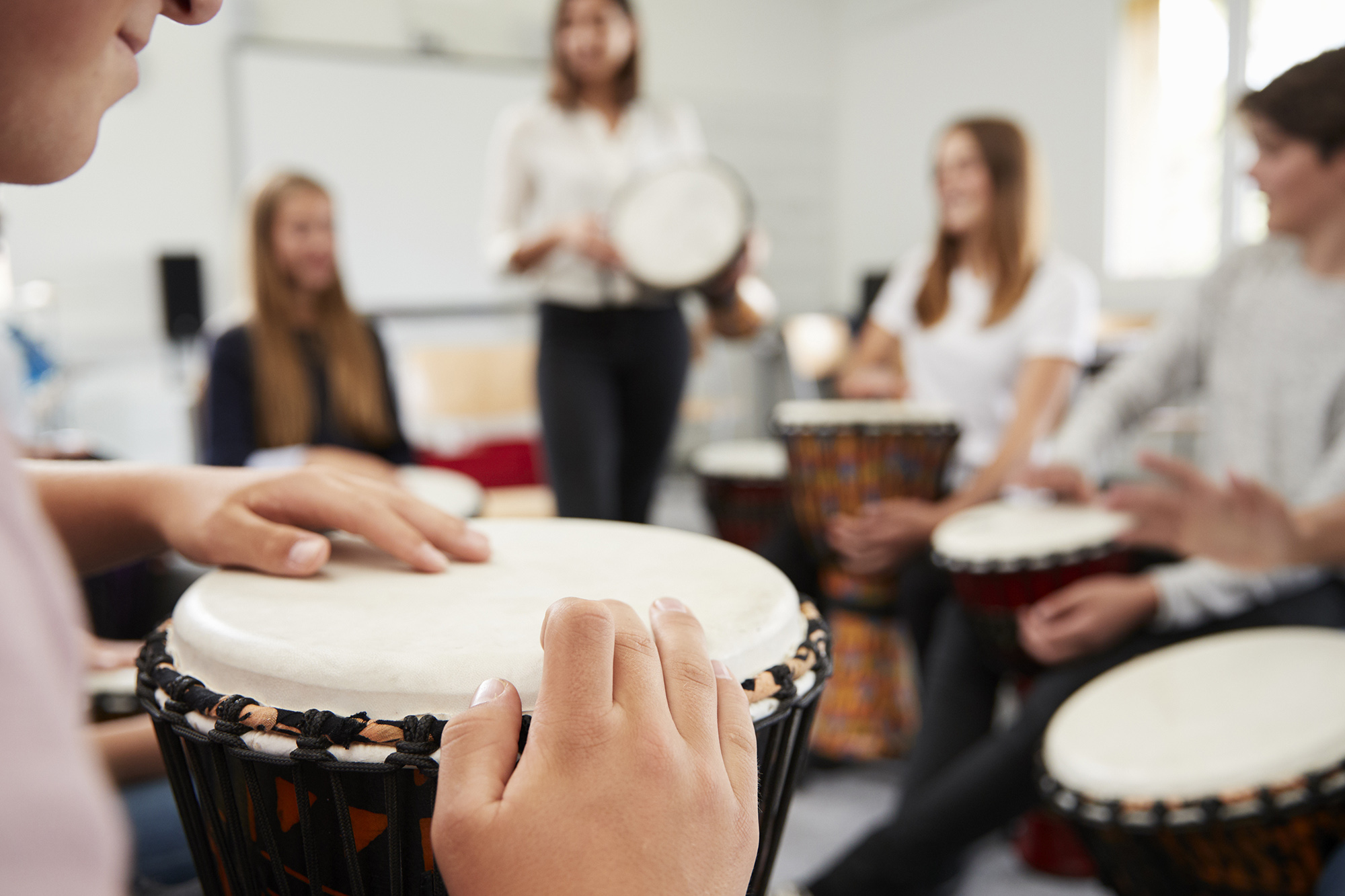 DRUMBEAT
Drumbeat combines the therapeutic potential of musical expression with a range of social and emotional learning outcomes. Using a cognitive behavioural foundation it assists young people to apply the lessons from the drumming circle to their everyday lives.
Developed by Holyoake it has been widely used in schools, rehabilitation centres  and detention facilities. We deliver it to selected students and work with students to deliver an appropriate public performance.
Rock & Water
This program was developed at the University of Newcastle and uses physical/social exercises to help young people develop self-confidence, self-respect and boundary awareness. Students learn to manage their breathing, emotions, and communication.
The physicality and symbols embedded in the program provide an ideal framework for young people to explore power and powerlessness and become more aware and grounded in difficult social situations.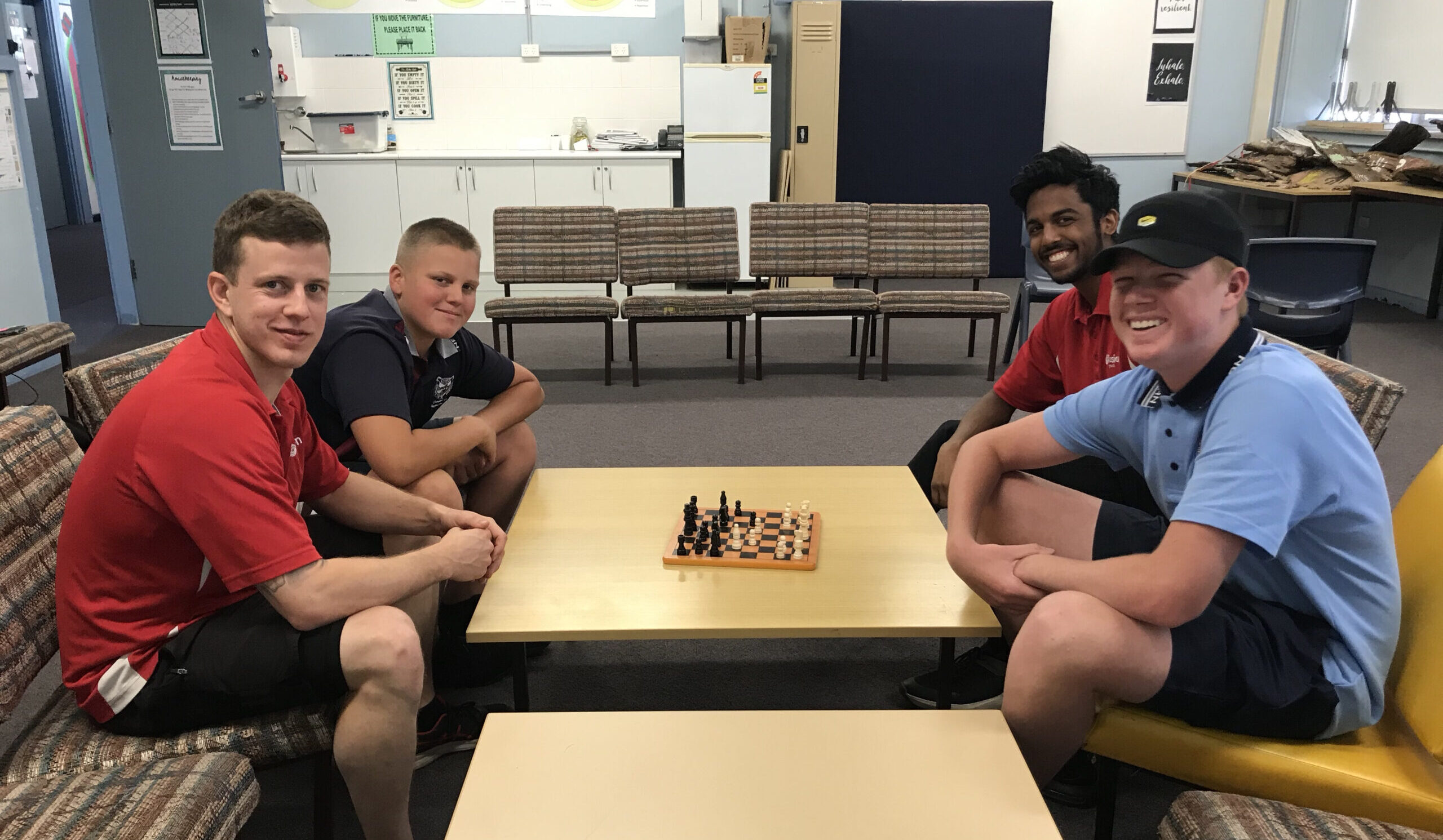 checkmate
Checkmate is a nine week program designed by Fusion to help young people re-engage with education, relationships, and vocational pathways based on self-determined goals, self-directed inputs and self-identified aspirations.
Through the game of Chess, students develop skills in strategy, goal setting, navigating emotions and disappointments, problem solving, communication, setting and understanding boundaries. We also help them to develop personal support networks to work towards their ideal future.
Lunchtime with a difference
Fusion currently delivers recreation-based lunchtime activities at local high schools to support healthy out-of-class school culture and develop natural connections with young people.
Lunchtime with a Difference incorporates music, games, teamwork challenges, intentional culture, consistency and fair play awards to promote positive peer-relationships, shared achievement, cooperation, belonging and ownership among students.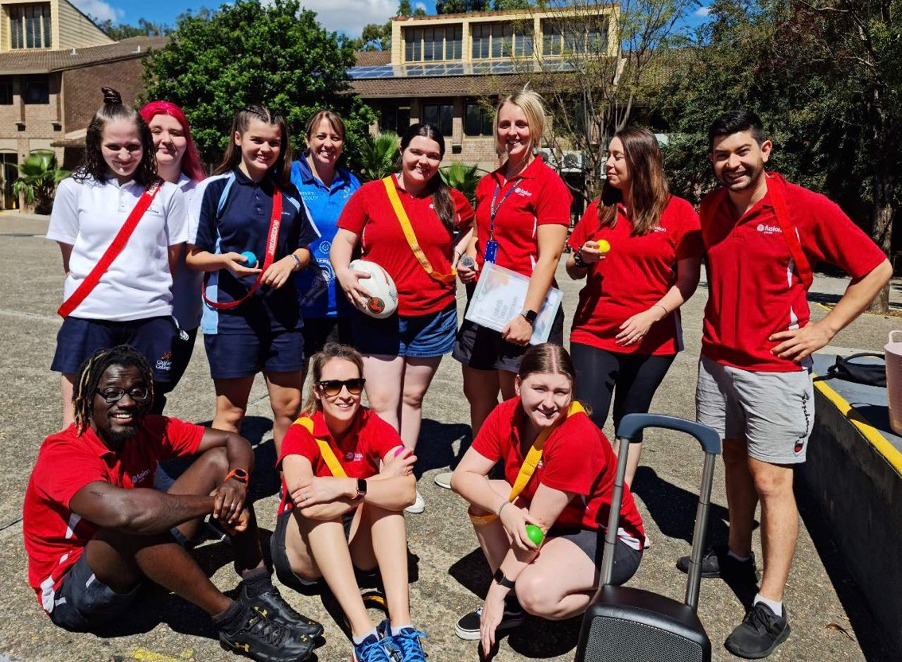 Interested in hearing more about Fusion's schools programs?
We'd love to hear from you about ways we can help your students to thrive in their school environment. Please fill in the form below and we'll get back to you as soon as we can to discuss how we can work together.
Tell me more about Fusion's School Programs
*Before commencing any Fusion program, young people and their families must complete the information record. This is a one-off form that gives us a bit of information about the young person joining our program. If you have further questions please include a comment in the applicable field above.
Please note that all personal information will only be used for the primary purpose for which it is collected or in the limited circumstances set out in the Privacy Act. Information will be stored securely and will not be disclosed to others outside Fusion unless legally required to do so.