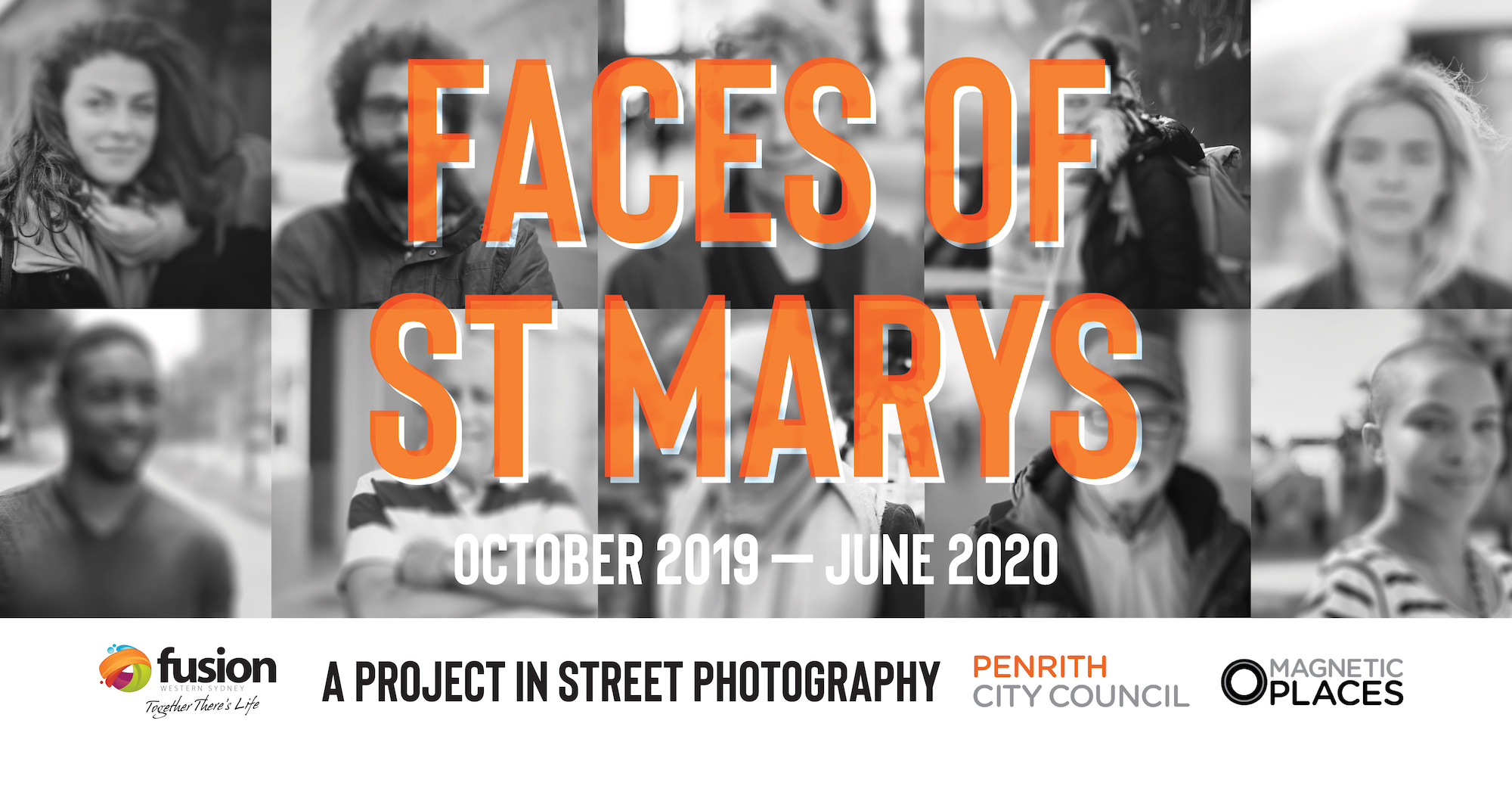 A project in street photography celebrating the diversity of St Marys through images and written word. Photographers and artists will engage with residents, commuters, shop owners and those just passing through the public spaces of St Marys railway and bus precinct.   

 

Photography Workshops

 

–

 

Designed Zines

 

–

 

Photography Exhibitions

 
 

Project Launch

 

–  
Visual Projections
Community workshop in street photography for beginners
Tuesday 24  March, 9.30 am  – 12.30 pm. Free.
Fusion Café, Cnr Queen and Station Streets, St Marys
Register and enquiries to: Judy Tweeddale 
Fusion Western Sydney, 8805 5971.
Magnetic Places is a Penrith Council grants programme supporting neighbourhood projects that bring residents and artists together to transform local public spaces through creativity and social activity.