Fusion is powered by volunteers; people who are passionate about transforming their communities and helping the next generation to find their place. Will you join us?
We have a range of programs and opportunities for people who are passionate about making an impact in our community. We are always looking for people who are highly skilled in youth work, working with young mums and kids, and helping us do the administrative work that makes it all possible. If you have skills in media, photography, videography and social media, we'd also love to hear from you.
Find your place among us in one of these roles.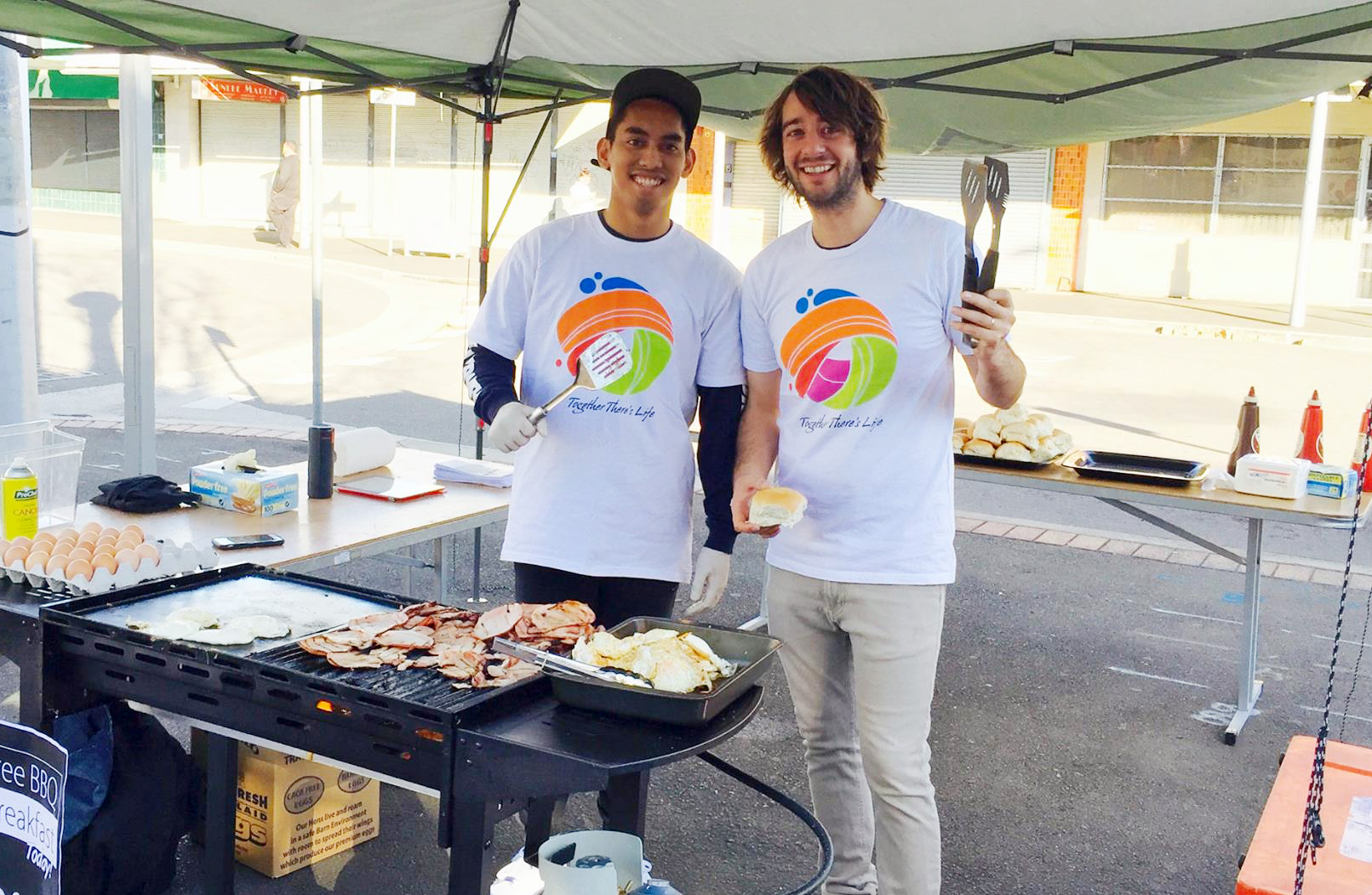 Youth Work Positions
Click on the job title to read more.
Bidwill Youth Outreach Team Member
Availability: Friday 2-6 pm during school term
National Police Check required for this position: Yes
Volunteer Working With Children Check required for this position: Yes
Overview of the job:
Bidwill Youth Outreach provides opportunities for young people to participate in activities that will contribute towards their personal development and social/community engagement. The program builds skills, encourages positive peer engagement and provides support structures for at risk young people.
Volunteers will assist Fusion Youth Workers in the running of sports, games and activities in a safe environment. A fantastic opportunity for someone interested in pursuing a career in youth work and wanting to gain some experience or someone committted to making a difference in this local community.
Job Description:To work as part of a small team delivering a sports and activities program to high school aged youth in Bidwill.
Essential Criteria:
Willing to help facilitate sports, games and activities.
Enthusiastic, energetic and able to communicate comfortably with young people.
Reliable and punctual.
Willing to work within the values of the program.
Desirable Criteria:
Male team members particularly needed.
Experience in relating to young people.
Reports to: Program Coordinator
Fusion Dance Program Assistant
Availability: Thursdays 4pm – 6pm
We are looking for someone to assist our Youth Workers in our Fusion Dance program. Fusion Dance is a program for high school aged young people and operates currently in St Marys. The ideal person would have knowledge and / or experience in teaching beginner and intermediate Contemporary Dance and have a desire to encourage and inspire disadvantaged young people.
Job Description: To assist the running of a safe and supportive dance class. To build skills and confidence of participants. To choreograph appropriate routines for classes. To assist the preparation of dance group for public performance.
Essential Criteria: Has experience in dance or dance facilitation. Awareness of health and safety and injury prevention. Ability to positively relate and encourage young people. Ability to adapt and be flexible according to participant's needs.
Blue Mountains Breakfast Club Team Members
Availability: 
Tuesday 7am-9am
National Police Check required for this position:
 Yes

Volunteer Working With Children Check required for this position:
 Yes
We are seeking an enthusistic team member to join the Fusion team in the Blue Mountains to serve free breakfast to students attending Springwood and Blaxland High Schools. The applicant must be available every Tuesday 7am-9am and be willing to set up, serve, connect/interact with students and help pack up. The position involves some heavy lifting. A drivers licence and own transport as well as ability to tow a trailer would be desireable.
APPLY NOW
Register your interest in the form below, or contact us for more info.
Community Work Positions
Click on the job title to read more.
Stay tuned for Community Volunteer positions
Administrative Positions
Click on the job title to read more.
Stay tuned for Administration Volunteer positions
I'm Interested in Volunteering for Fusion.
Can't volunteer, but still want to give?
There are more ways for you to help our community.
Fusion's Charity Mobile Plan takes 5% of your monthly bill and places it into a fund that helps support our programs and volunteers.
And it doesn't cost you any more than you already pay.
Donate Your Phone Bill